OVERVIEW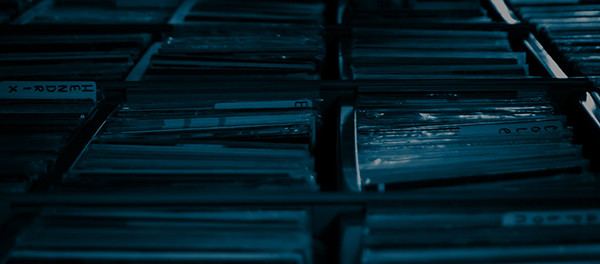 Celebrating over 25 years of supplying the finest quality LPs to collectors worldwide, Audiophileusa has grown from humble beginnings in 1989 as the "Record Connoisseur" in England to our current operation in Gold River, California where we have close to 100,000 LPs in stock. Over the years we have developed a keen sense of the needs of both the connoisseur and the collector who is just starting out on their musical journey. We carry a huge selection of titles in most genres of music to satisfy even our most demanding customers. Outstanding condition is our standard and expert packaging with fast and friendly service is our specialty. As seen in the Wall Street Journal, we are THE reliable source for your musical inspiration.
J.T.'S ODYSSEY
Long ago I was bitten by the record-collecting bug. My first vinyl fix was a 45 of the Dave Clark Five's "Bits And Pieces" but while absorbing all the great rock on pirate radio wafting in and out from the North Sea, I was also catching such great jazz as Stan Getz playing "Penthouse Serenade" from "Reflections" coming from my dad's open reel machine along with recordings taken off "The Voice Of America Jazz Hour" with host Willis Conover. By the early 70s bunking off lectures at Borough Road college, Isleworth was the perfect excuse to visit the record shops in Soho such as Cheapo-Cheapo where my tastes expanded by buying artists I'd never heard of such as Snowball's "Defroster," "Saudade" by Moacir Santos on Blue Note, Randy Weston's "Blue Moses" on CTI and "Beyond Your Head" by the exotically named Boffalongo, which featured their definitive version of "Dancing In The Moonlight."
A stint of discus throwing and shot putting at college in California (with a little studying when time allowed) plus visits to Montgomery Ward or Thrifty Drug where new copies of "Catch A Fire" with the flip-top cover and "Talking Book" with the braille gatefold were had for just few dollars (back when gas was 30 cents a gallon and the minimum wage was around $2.50 per hour). By the time the 80's rolled around I put in a short stint at Tower Records, Fresno where some super-knowledgeable fellow slaves opened up whole new vistas of listening pleasure to me. After a move south to Los Angeles I could be found frequenting Aron's Records in Hollywood and the Pasadena city college swap meet at 2 a.m. on a Sunday morning piling up more records than I had time to listen to, while eagerly awaiting the latest edition of The Absolute Sound, back when it was a real journal, although often months late to the newsstand.
Of course owning all these great LPs I had to have a great turntable to play them on plus associated equipment and so followed a long process of upgrading from the Pioneer PL12D, the Sota Sapphire, the VPI TNT and on to the current Basis Gold Debut, speakers changed from the Infinity RS 2.5 to the RS1b, Magneplanar 3.6's on to the fabulous Proac D100s driven by the Carver 305 watt tube mono blocks with the preamp being a BAT VK3is and the superb Zesto Andros phono stage.