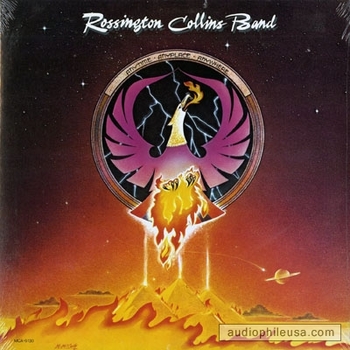 Rossington Collins Band
Anytime, Anyplace, Anywhere
1980 Gatefold Original. The Rossington Collins Band's album "Anytime, Anyplace, Anywhere" is the remainder of Lynyrd Skynyrd keeping the southern light alive. The album features a range of rock and blues-inspired tracks that are both powerful and emotional, with standout hits like "Don't Misunderstand Me" and "Prime Time".
From the soaring guitar solos to the soulful vocals, every track on this album is a showcase of the band's impressive musicianship and creativity. The songwriting on "Anytime, Anyplace, Anywhere" is particularly impressive, with lyrics that are both heartfelt and relatable.
Overall, the Rossington Collins Band's "Anytime, Anyplace, Anywhere" is a must-listen whether you're a die-hard fan of the band or just discovering their music for the first time, this album is an absolute must-have.
Condition:


Vinyl:

Near Mint (NM or M-)

Sleeve:

Near Mint (NM or M-)
Track List
| | | |
| --- | --- | --- |
| A1 | Prime Time | 4:03 |
| A2 | Three Times As Bad | 6:01 |
| A3 | Don't Misunderstand Me | 3:51 |
| A4 | One Good Man | 4:37 |
| A5 | Opportunity | 4:30 |
| B1 | Getaway | 7:26 |
| B2 | Winners And Losers | 5:04 |
| B3 | Misery Loves Company | 4:48 |
| B4 | Sometimes You Can Put It Out | 5:39 |