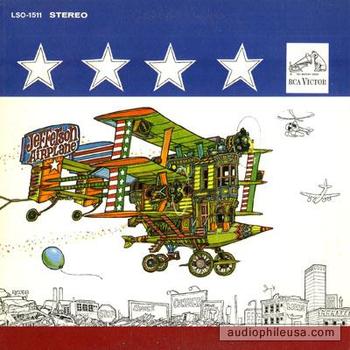 Jefferson Airplane
After Bathing At Baxter's
1967 deep groove housed in a gatefold cover with custom inner sleeve. Jefferson Airplane's third studio album, "After Bathing At Baxter's," serves as a perfect representation of the counterculture movement of the late 1960s. The album's experimental sound, blending together elements of rock, folk, and psychedelia, captures the chaos and energy of the era.
The standout track, "The Ballad of You and Me and Pooneil," features a driving rhythm and intricate vocal harmonies that build to a cathartic climax. "Watch Her Ride" and "Won't You Try/Saturday Afternoon" showcase the band's ability to seamlessly transition between different musical styles.
While the album may be considered a departure from the more commercially successful sound of their earlier releases, it remains a critical achievement for its daring experimentation and fearless exploration of new sonic territory.
Condition:


Vinyl:

Very Good Plus (VG+)

Sleeve:

Very Good Plus (VG+)
Track List
| | | |
| --- | --- | --- |
| | Streetmasse | |
| | The War Is Over | |
| | Hymn To An Older Generation | |
| | Shizoforest Love Suite | |
| | How Suite It Is | |
| A1 | The Ballad Of You & Me & Pooneil | 4:30 |
| A2 | A Small Package Of Value Will Come To You Shortly | 1:42 |
| A3 | Young Girl Sunday Blues | 3:29 |
| A4 | Martha | 3:21 |
| A5 | Wild Tyme (H) | 3:05 |
| A6 | The Last Wall Of The Castle | 2:46 |
| A7 | Rejoyce | 4:00 |
| B1 | Watch Her Ride | 3:11 |
| B2 | Spare Chaynge | 9:05 |
| B3 | Two Heads | 3:10 |
| B4 | Won't You Try | 5:01 |
| B5 | Saturday Afternoon | |