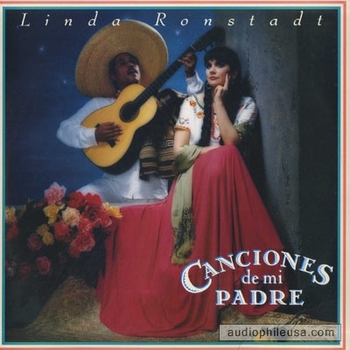 Ronstadt, Linda
1987 Original Audiophile Pressing On Quiex Type Pure Virgin Vinyl. "Canciones De Mi Padre" is a Spanish-language album produced by Peter Asher and features traditional Mexican folk songs that Ronstadt had heard as a child, sung by her family members.
Ronstadt was inspired to record the album after visiting Mexico and hearing the songs being played in the streets. She worked with a team of musicians and producers to arrange the songs in a way that would appeal to a broader audience while still staying true to their traditional roots.
The album was a critical and commercial success, reaching number one on the Billboard Top Latin Albums chart and earning Ronstadt a Grammy Award for Best Mexican-American Performance. The album has since been regarded as a landmark in Latin music and has introduced many listeners to the traditional music of Mexico.
Ronstadt continued to explore her love of Latin music with subsequent albums, including "Mas Canciones" and "Frenesi". She also became an advocate for Mexican-American culture and was inducted into the Mexican American Hall of Fame in 1990.
Condition:


Vinyl:

Very Good Plus (VG+)

Sleeve:

Very Good Plus (VG+)