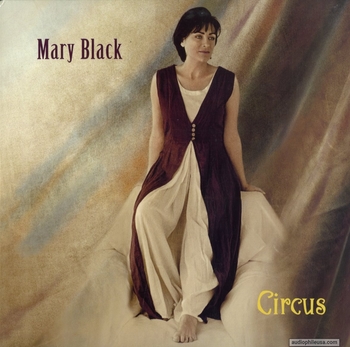 Black, Mary
1995 UK pressing. Mary Black's album "Circus" is a stunning display of vocal mastery and musical artistry. With its mix of traditional Irish folk and contemporary pop influences, the album takes listeners on a journey through themes of love, loss, and longing. Black's voice is both powerful and delicate, conveying a range of emotions with ease.
The album's standout tracks include the hauntingly beautiful "A Stone's Throw From The Soul", a tribute to Irish emigrants, and the album's title track "Circus", which explores the idea of life as a circus. The album also features collaborations with notable songwriters such as Shane Howard and Jimmy MacCarthy.
Overall, "Circus" is a must-listen for fans of Irish folk music and anyone who appreciates masterful vocal performances. Mary Black's ability to convey deep emotions through her music is truly awe-inspiring, making this album a timeless masterpiece.
Condition:


Vinyl:

Near Mint (NM or M-)

Sleeve:

Near Mint (NM or M-)
Track List
| | | |
| --- | --- | --- |
| A1 | The Circus | |
| A2 | In A Dream | |
| A3 | Wonder Child | |
| A4 | Soul Sister | |
| A5 | All That Hammering | |
| A6 | Donegal Breeze | |
| B1 | A Stone's Throw From The Soul | |
| B2 | Free As Stone | |
| B3 | Róisín | |
| B4 | Looking Forward | |
| B5 | Gabriel | |
| B6 | Raven In The Storm | |