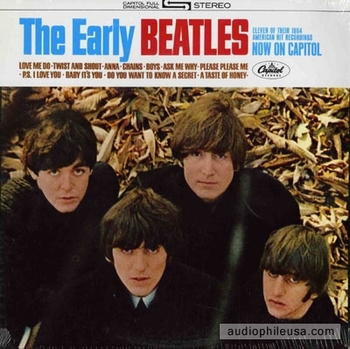 Beatles
Sealed Heavy Vinyl Stereo Pressing, Label Variation Unknown. No Bar Code On Jacket. Tiny Saw Notch. "The Early Beatles" is a compilation album by The Beatles, released by Capitol Records in the United States in March 1965. The album features songs from the band's early years, specifically from their first two albums released in the UK, "Please Please Me" and "With the Beatles".
At the time of the album's release, The Beatles were already a phenomenon in the United States, thanks in part to their appearances on The Ed Sullivan Show. Capitol Records saw an opportunity to capitalize on the band's popularity by releasing a compilation album featuring some of their early hits.
The album was a commercial success, reaching number 43 on the Billboard 200 and going gold in the United States.